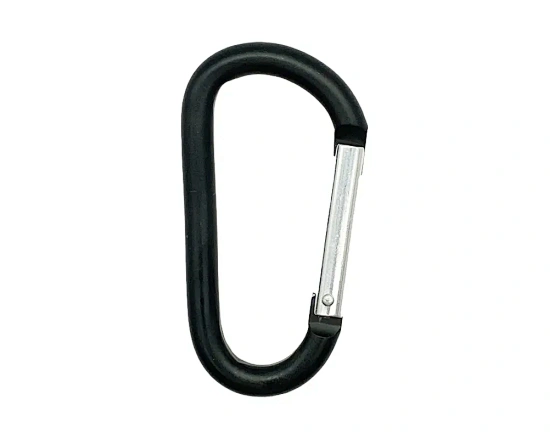 1.5kn carabiner bottle opener
Material: Aluminum 7075
Net Weight: 17g
Size: 76*40*18 7mm
Min. Breaking Load: 1.5KN
US $0.17 - US $0.21
/ piece
Introducing the JS-A15007 1.5KN Carabiner Bottle Opener. Crafted from high-quality Aluminum 7075, this compact and versatile carabiner serves as both a reliable connector and a convenient bottle opener. With a net weight of just 17g, it is lightweight and easy to carry, making it ideal for outdoor activities, camping, and everyday use.
Measuring at 7mm in size, it offers a compact and ergonomic design that fits comfortably in your hand. The carabiner features a minimum breaking load of 1.5KN, ensuring a secure hold for various light-duty tasks.
In addition to its primary function as a carabiner, this multi-purpose tool also includes a built-in bottle opener. Whether you're enjoying a cold beverage during outdoor adventures or at a social gathering, the JS-A15007 Carabiner Bottle Opener has got you covered.
With its durable construction and practical design, this carabiner bottle opener is a must-have tool for outdoor enthusiasts, campers, and anyone seeking convenience on the go. Embrace functionality and versatility with the JS-A15007 1.5KN Carabiner Bottle Opener – the perfect companion for outdoor activities and refreshment breaks.
Detail: