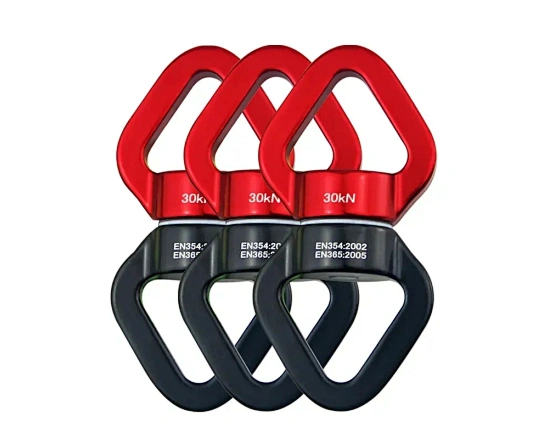 30kn 360 Rotational Swing Swivel
Material: A6082
Min. Breaking load: 30kN
Net weight:136.9g
Color: Any Color (Can be customized)
US $5.78 - US $6.10
/ piece
JS-E+E 30kn 360 Rotational Swing Swivel is a high-quality and dependable hardware option for various applications. Crafted from durable A6082 aluminum, this swivel offers exceptional strength and reliability.
With a minimum breaking load of 30kN and a net weight of 136.9g, this swivel provides a secure and efficient rotational connection. Its 360-degree rotation capability enables smooth and tangle-free movement, making it ideal for activities such as rock climbing, aerial silks, and rigging.
The JS-E+E swivel is available in any color, allowing for customization to match your gear or personal style. Its sturdy construction and customizable design make it suitable for both professional use and outdoor adventures.
The JS-E+E 30kn 360 Rotational Swing Swivel is a reliable and versatile hardware option that combines strength, flexibility, and customization. Whether you're a climber, aerialist, or rigging enthusiast, this swivel ensures secure and smooth movement, enhancing both safety and performance.
Detail: