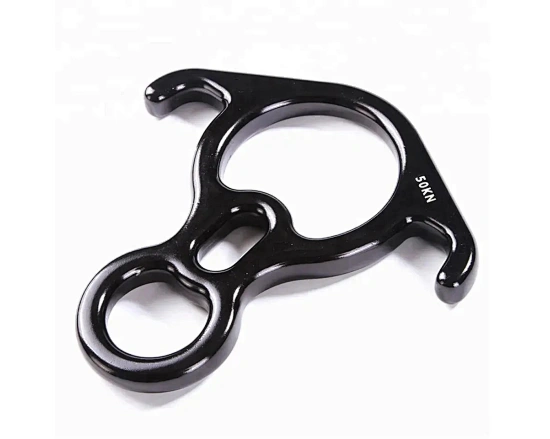 50kn Rescue Figure 8 Descender
Material: A6082
Min. Breaking load: 50kN
Net weight: 284.5g
Color: Any Color (Can be customized)
US $5.90 - US $6.00
/ piece
JS-A3026 50kn Rescue Figure 8 Descender is a sturdy and reliable tool designed for safe rope descents. Built with durable A6082 aluminum, this descender offers exceptional strength.
With a minimum breaking load of 50kN and a net weight of 284.5g, this Figure 8 Descender provides secure and controlled descents. Its user-friendly design allows for smooth rope handling and precise control during rappelling or rescue operations.
The JS-A3026 Figure 8 Descender can be customized in any color, allowing you to personalize it to your liking. Its robust construction and customizable design make it ideal for various applications, including mountaineering, canyoneering, and rescue missions.
Choose the JS-A3026 50kn Rescue Figure 8 Descender for a reliable and essential tool that offers strength, durability, and customization. Whether you're a professional rescuer or an outdoor enthusiast, this descender ensures safe and efficient rope descents in challenging situations.
Detail: