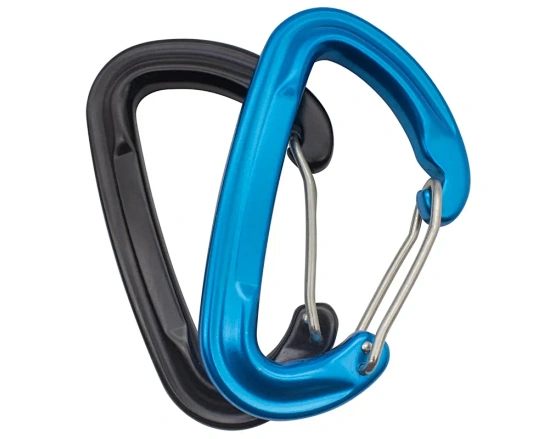 7KN Aluminum D Type Carabiners
Material:A7075
Min. Breaking load:7KN
Net weight:11.6g
Color:Any Color (Can becustomized)
US $2.46 - US $3.18
/ piece
The JS-A4003 44mm Inner Width Aluminum Buckle for Bags. Crafted from high-quality Aluminum 7075, this buckle offers the perfect blend of strength and lightweight design, ensuring durability without adding unnecessary bulk to your bags.
With its minimum breaking load of 9kN, the JS-A4003 provides a reliable and secure connection, giving you peace of mind when it comes to the safety and stability of your bag. Whether you're carrying a backpack, messenger bag, or duffel, this buckle can handle it all.
But functionality isn't the only thing the JS-A4003 brings to the table. Available in a wide range of customizable colors, it allows you to personalize your bag and make a statement that reflects your individual style.
Detail: