Aluminum Carabiner
author: Grance Xie
2023-05-06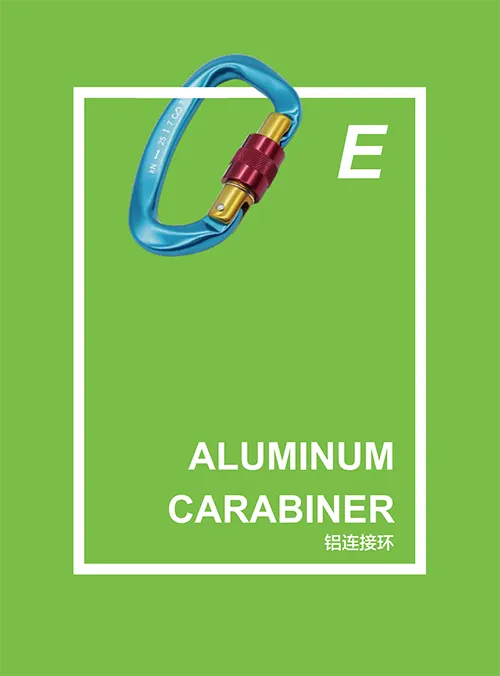 Here are nine of our company's best-selling aluminum carabiner styles: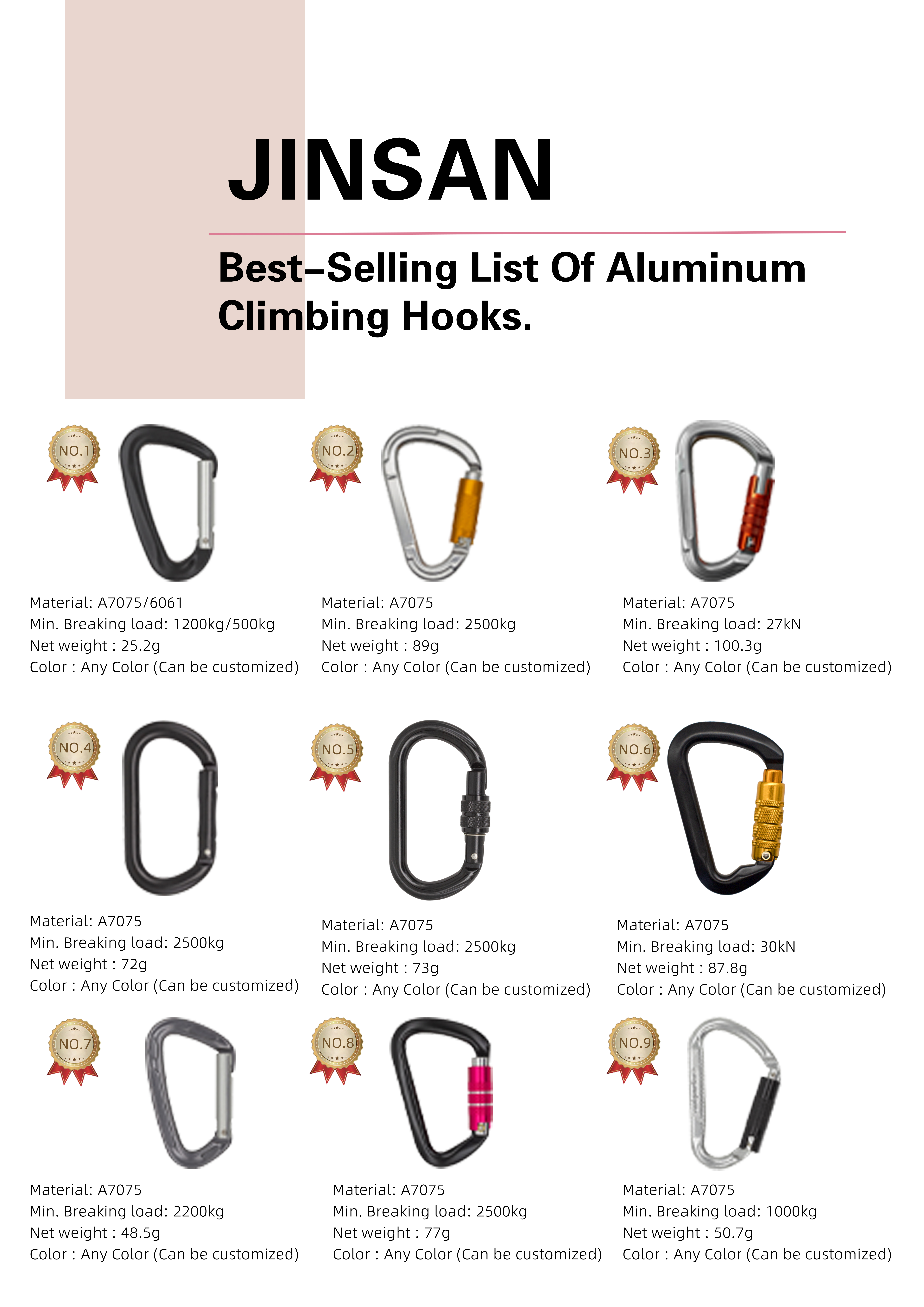 1.D-shaped aluminum carabiner: a classic shape that provides a high-strength connection point for ropes and equipment.
2.Oval-shaped aluminum carabiner: a versatile shape that is popular for aid climbing and rigging.
3.Screw-lock aluminum carabiner: features a threaded sleeve that can be tightened to secure the gate and prevent accidental opening.
4.Autolock aluminum carabiner: uses a spring-loaded mechanism to automatically lock the gate, providing an extra level of safety.
5.Wiregate aluminum carabiner: features a wire gate instead of a traditional solid gate, making it lightweight and easy to clip.
6.Quickdraw set: includes two carabiners connected by a length of webbing, designed for fast and efficient clipping.
7.Black Diamond Positron carabiner: a popular option for its smooth clipping and low weight.
8.Petzl Spirit carabiner: designed with an H-shaped cross-section for strength and reduced weight.
9.Mammut Wall Micro Lock carabiner: features a small size and autolocking mechanism, making it ideal for sport climbing and belaying.
As a manufacturer of essential climbing equipment, we prioritize quality and safety in all of our products. Our aluminum carabiners are carefully designed and tested to meet industry standards and exceed customer expectations.