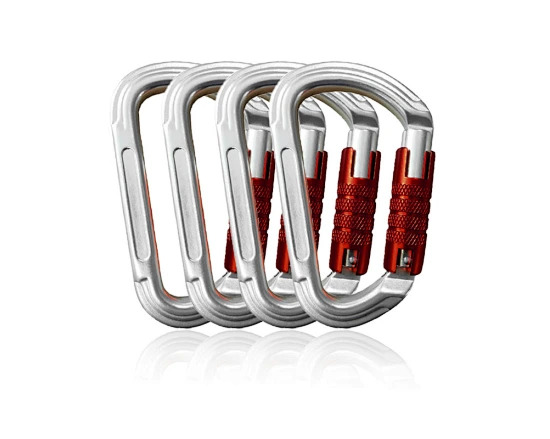 Custom D Shaped Aluminum Carabiner
Material: A7075
Min. Breaking load: 27kN
Net weight: 100.3g
Color: Any Color (Can be customized)
US $4.32 - US $5.60
/ piece
Product Description:
JS-A7104TN3 Custom D Shaped Aluminum Carabiner: Strength. Versatility. Style.
Made from durable A7075 aluminum alloy, this carabiner guarantees a minimum breaking load of 27kN. Despite its strength, it weighs only 100.3g, ensuring easy portability.
Featuring a distinctive D-shaped design, this carabiner offers a wide gate opening for quick and effortless clipping. It's perfect for a range of activities including climbing, hiking, and camping.
You have the freedom to customize this carabiner with any color you desire, allowing you to express your personal style. Stand out or blend in – the choice is yours!
Experience the perfect mix of strength, versatility, and style with the JS-A7104TN3 Custom D Shaped Aluminum Carabiner. Elevate your outdoor gear and embark on your adventures with confidence and flair.
Detail: