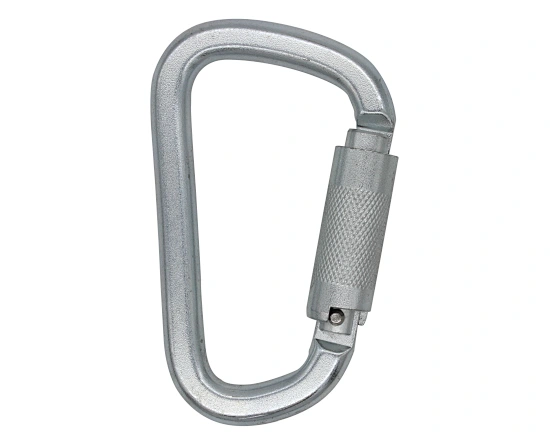 D-Shape Offset Steel Carabiner
US $2.49 - US $3.02
/ piece
JS-1038 model climbing hook is made of cold formed steel and heat treated with zinc, ensuring its strength and durability. With a minimum breaking load of 5000lbs/25kN, it is a reliable and secure choice for climbers.
This climbing hook features a rotating nut lock gate, which allows for quick and easy locking and unlocking. Its net weight is only 179g, making it lightweight and easy to carry on climbs.
The JS-1011 has been rigorously tested and meets or exceeds the EN362-2004 safety standard, ensuring its reliability and safety in use.
This product has a black finish and a minimum order quantity of 2000PCS. The black floor price adds an extra level of class to the product
Detail: