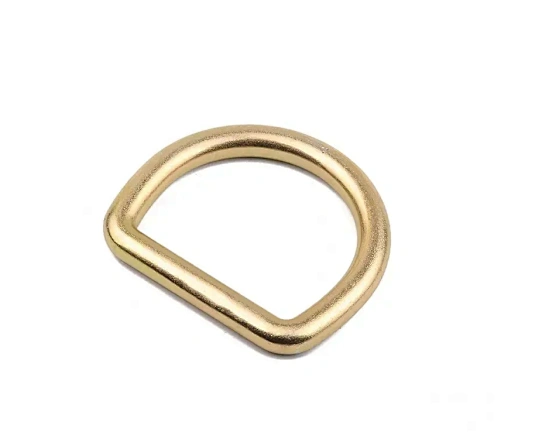 High-end Gold D Ring For Bag
Min. Breaking load: 5000lbs/23kN
Net weight:130.7g
Meets or Exceeds: AN5I Z359.12-19CSA Z259.12-16
US $1.05 - US $1.27
/ piece
JS-3008 High-end Gold D Ring for Bag is a premium accessory that combines style and functionality. With a minimum breaking load of 5000lbs/23kN and a net weight of 130.7g, this D ring provides reliable strength without adding unnecessary weight.
This high-end D ring meets or exceeds the ANSI Z359.12-19 and CSA Z259.12-16 standards, ensuring top-notch quality and safety. It offers a secure attachment point for bags and backpacks, providing peace of mind while on the go.
Featuring a sleek gold finish, the JS-3008 adds a touch of sophistication and elegance to any bag or accessory. Its durable construction guarantees long-lasting performance, making it a reliable choice for daily use.
Choose the JS-3008 High-end Gold D Ring for Bag to elevate your style and enhance the functionality of your accessories. With its exceptional strength, fashionable design, and adherence to safety standards, this D ring is the perfect choice for fashion-forward individuals who appreciate quality and reliability.
Detail: