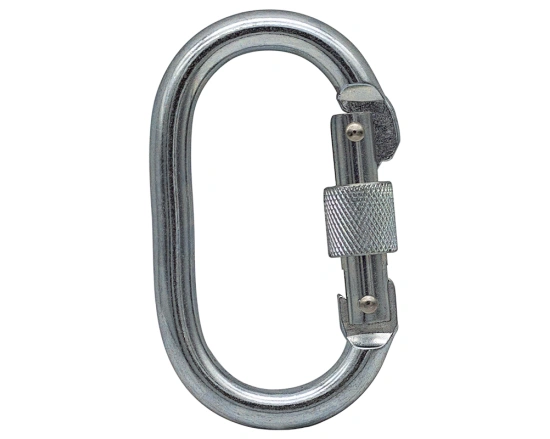 JENSAN STAINLESS STEEL CARABINER
Gate size:17mm
Min. Breaking load:5000lbs/23KN
Net weight:112g
Meets or Exceeds:EN362-2004
US $0.59 - US $0.71
/ piece
A stainless steel carabiner is a type of metal clip used for securing ropes, cords, and other equipment. It is made of stainless steel, which is a strong and durable material that resists corrosion and rust. Stainless steel carabiners are commonly used in various activities such as rock climbing, camping, hiking, and other outdoor sports.
Stainless steel carabiners come in different shapes and sizes, with various locking mechanisms to ensure safety. They are typically designed with a gate that can be opened and closed using a spring-loaded mechanism. This gate is designed to prevent accidental opening and to keep the equipment secured.
Stainless steel carabiners are often rated for different weight capacities and uses, depending on their intended purpose. It is important to use the appropriate carabiner for the specific activity to ensure safety and prevent accidents.
Overall, stainless steel carabiners are a versatile and reliable piece of equipment that can be used in a wide range of outdoor activities.
Detail: