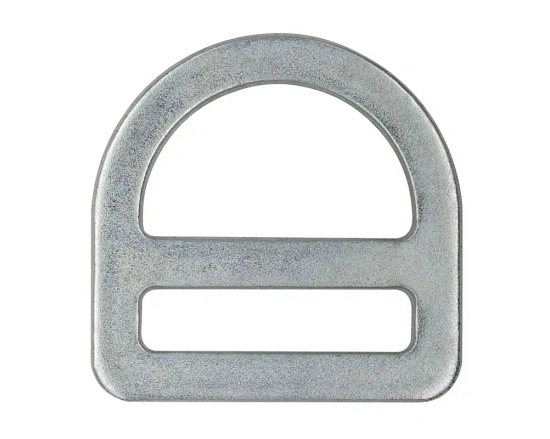 Nickel D Ring Hook
Min. Breaking load: 5000lbs/23kN.
Net weight:74.6g
Meets or Exceeds: ANSI Z359.12-19C5A Z259.12-16
US $0.32 - US $0.39
/ piece
The JS-3008 Nickel D Ring Hook is a reliable and lightweight hardware option designed for various applications. With a minimum breaking load of 5000lbs/23kN and a net weight of 74.6g, this D ring hook combines strength and convenience.
This D ring hook meets or exceeds the ANSI Z359.12-19C5A and Z259.12-16 standards, ensuring high-quality and safety compliance. It provides a secure attachment point for connecting ropes, straps, or other equipment.
The JS-3008 Nickel D Ring Hook is durable and designed to withstand demanding conditions. Its lightweight construction makes it easy to carry and use, making it suitable for activities such as climbing, caving, and industrial applications.
Choose the JS-3008 Nickel D Ring Hook for a trustworthy and versatile hardware option. Whether you're a professional worker or an outdoor enthusiast, this D ring hook provides a secure connection and peace of mind.
Detail: