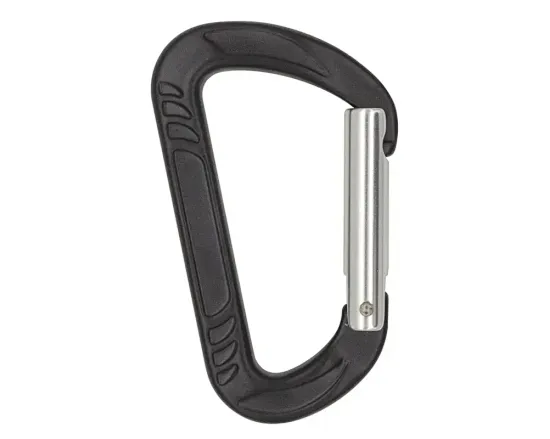 Metal Aluminum 12kN Keychain Carabiner Clip
Material : A7075
Min.Breaking load : 1200kg
Net weight : 27g
Color : Any Color (Can be customized)
US $1.34 - US $1.63
/ piece
Product Description:
JS-A1304 Metal Aluminum 12kN Keychain Carabiner Clip, the perfect companion for outdoor enthusiasts. Crafted from high-quality A7075 material, this carabiner combines strength and durability to withstand even the toughest conditions. With a remarkable minimum breaking load of 1200kg, you can trust it to securely hold your gear during your adventures.
Weighing just 27g, the JS-A1304 is lightweight and won't weigh you down on your activities. Its compact size makes it easy to attach to your backpack or harness, ensuring quick and convenient access to your essentials.
Personalization is key, so we offer a wide range of color options to choose from. Whether you prefer vibrant hues or subtle tones, you can customize your carabiner to match your style and stand out from the crowd.
Safety is our priority, and the JS-A1304 is designed with secure locking mechanisms and meets industry standards. You can have peace of mind knowing that your gear is safely fastened and won't slip or unclip unexpectedly.
Detail: