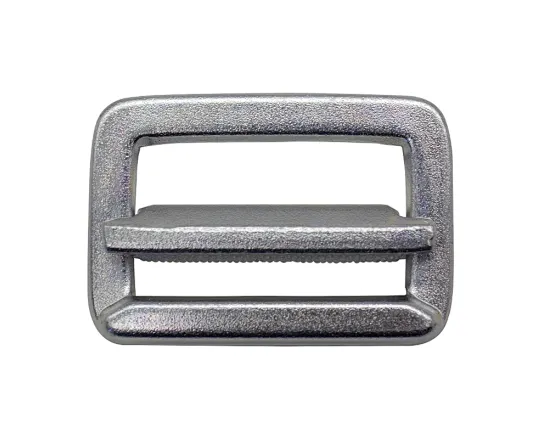 Military belt buckles
Webbing:44mm
Min. Breaking load:4000lbs/18kN
Net weight:92g
Meets or Exceeds:ANSI Z359.12-09、CSA Z259.12-11
US $1.01 - US $1.21
/ piece
Product Description:
A galvanized slide adjuster buckle is a type of hardware used to adjust the length of a strap or webbing material. It consists of two separate pieces, a slide and a base, which can be threaded with a strap and then adjusted to the desired length. The slide is designed to move along the base, allowing the user to tighten or loosen the strap as needed.
Galvanized slide adjuster buckles are commonly made from metal, such as zinc-coated steel, which provides durability and strength. The galvanized coating helps protect the metal from rust and corrosion, making it suitable for use in outdoor applications or in environments with exposure to moisture.
These buckles are used in a wide range of applications, including backpacks, luggage, pet collars, and outdoor gear. They are often used in conjunction with other types of hardware, such as D-rings or snap hooks, to provide a complete strap adjustment system.
When selecting a galvanized slide adjuster buckle, it's important to consider the size and width of the strap or webbing being used, as well as the load capacity required for the application. It's also important to ensure that the buckle is compatible with other hardware being used in the design.
Detail: