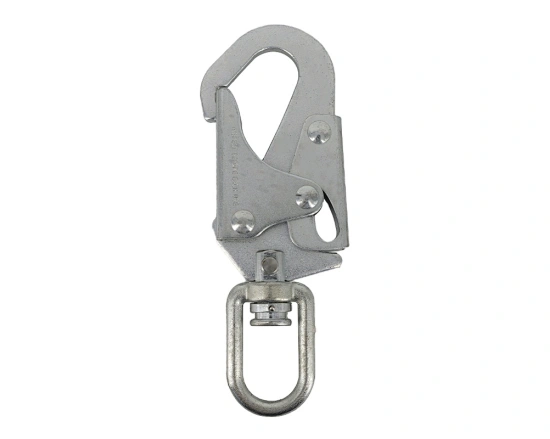 Swivel Steel Carabine Snap Hooks Antique Brass
Min. Breaking load:5000lbs/25kN
Net weight:338g
Meets or Exceeds:EN362-2004
US $4.02 - US $4.88
/ pieces
Product Description:
Introducing the JS-T1805N 28kn Gate 23 A7075 swivel snap hooks, the pinnacle of strength and convenience in the world of carabine hooks. Constructed from premium A7075 material, this carabine hooks is built to endure. With an impressive minimum breaking load of 28KN, this swivel snap hooks guarantees ultimate safety during your adventures. Weighing just 69g, it offers a lightweight solution without compromising on durability. Customize it in any color to match your style and gear. The auto locking mechanism provides effortless and secure operation, giving you peace of mind on your climbing journeys. Elevate your outdoor experiences with the JS-T1805N, a top-of-the-line carabiner that combines strength, reliability, and user-friendly design.
carabine hooks/snap hooks/swivel snap hook
Swivel snap hooks, also known as carabine hooks, are typically made of metal and designed to connect objects with a secure, spring-loaded closure. They are commonly used in athletic and outdoor equipment, such as ropes, harnesses, and climbing gear, but also have practical applications in everyday life such as keychains, pet leashes, and luggage straps. The swivel design allows for rotation without tangling or twisting the attached items.
Detail: