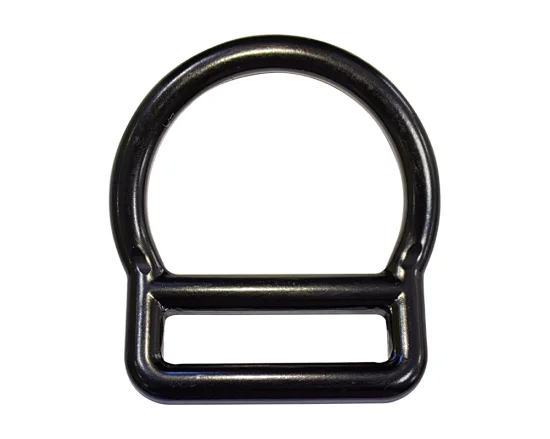 23KN Safety Harness Slotted Bend D Ring
Webbing:45mm
Min. Breaking load:5000lbs/23KN
Net weight:114g
Meets or Exceeds:ANSI Z359.12-09、CSA Z259.12-11
US $1.01 - US $1.21
/ piece
A safety harness slotted bend D-ring is a type of safety equipment used in fall protection systems. It is typically made of steel and is designed to be attached to a safety harness worn by a worker at heights to protect them from falls.
The D-ring is shaped like a"D"and has a slot on one end where the safety harness webbing is threaded through. The other end of the D-ring is bent at a 90-degree angle to form a hook, which is used to attach the harness to a lanyard or other fall protection system.
The slotted bend D-ring is designed to be strong and durable, capable of supporting the weight of a worker in the event of a fall. It is an essential piece of safety equipment for anyone working at heights, such as construction workers, roofers, and window cleaners.