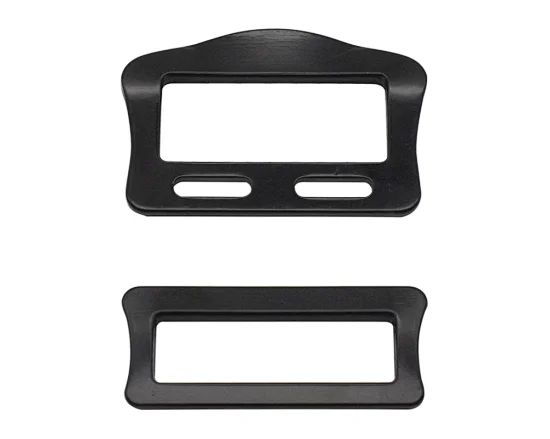 46mm Webbing 4 pairs Frame Adjustable Buckle
Webbing:46mm
Min. Breaking load:4000lbs/18kN
Net weight:36.3g 22g
Meets or Exceeds:ANSI Z359.12-09、CSAZ259.12-11
US $0.32 - US $0.39
/ piece
Product Description:
A metal adjustable buckle is a type of fastener made of metal that is designed to be used to adjust the length or size of straps or belts. It typically consists of a rectangular or curved metal frame with a bar or pin that slides through a series of small holes or slots in the strap or belt, allowing it to be tightened or loosened as needed.
Metal adjustable buckles are commonly used in a variety of applications, such as on backpacks, luggage, clothing, and sporting equipment. They are typically made of durable materials such as stainless steel or zinc alloy, and can be found in a variety of finishes and styles to suit different aesthetic preferences.
Details: