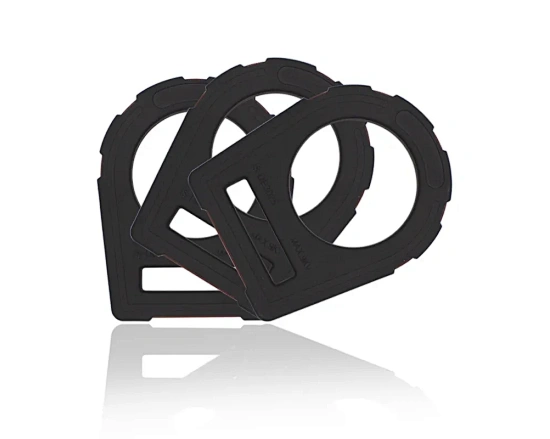 48mm Insulation Safety harnesses D-ring
Webbing:48.72mm
Min. Breaking load:5000lbs/25KN
Net weight:190g
Features:Dielectric/Overmolded
US $1.65 - US $2.01
/ piece
Product Description:
The JS-DE3025 insulated D-ring is a vital component for workers performing high altitude work, made of heavy-duty sheet steel that has been heat treated for maximum durability. The D-ring has undergone 100% proof loading with a capacity of up to 5000lbs/23kN, ensuring its robustness and reliability. With a minimum breaking load of 23kN and a lightweight net weight of 190g, it offers superior strength-to-weight ratio.
The insulated D-ring is specially designed to meet or exceed the ANSI z359.12-19 and CSA Z259.12-16 standards, ensuring top-of-the-line safety features. The minimum 9KV dielectric resistance feature of this D-ring provides additional safety protection for workers during high altitude work.
The D-ring's sleek design allows for easy attachment to standard equipment and accessories, offering optimal flexibility and convenience for users. With its heavy-duty materials and safety features, this D-ring is suitable for a wide range of high-altitude applications, including fall arrest systems, rigging, and rescue operations.
In summary, the JS-DE3025 insulated D-ring is an essential safety component for high-altitude operations. Its heat-treated sheet steel, 100% proof loading, and 9KV dielectric resistance make it a durable, reliable, and safe choice for workers requiring high-altitude protection.
Detail: