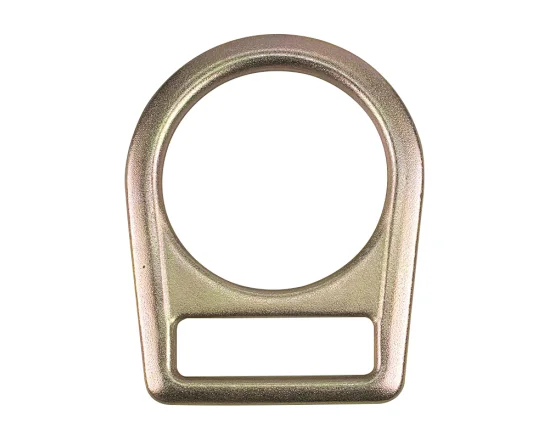 50mm Safety harnesses D-ring
Webbing:50mm
Min. Breaking load:5000lbs/23KN
Net weight:165g
Meets or Exceeds:ANSI Z359.12-09、CSA Z259.12-11
US $0.63 - US $0.76
/ piece
Double D-ring hardware refers to a type of metal hardware that consists of two D-shaped rings connected by a flat or curved piece of metal. This type of hardware is commonly used in various applications such as straps, belts, dog collars, and luggage.
The D-rings are designed to allow for easy attachment and detachment of the strap or belt, and the double D-ring design provides increased strength and stability, making it a popular choice for heavy-duty applications.
Double D-ring hardware comes in various sizes, materials, and finishes to suit different applications and preferences. Common materials used include stainless steel, brass, and nickel-plated steel, while finishes range from shiny to matte, and even colored coatings.
Overall, double D-ring hardware is a versatile and reliable option for securing and adjusting straps, belts, and other items, and it is often used in industrial, outdoor, and sporting applications.