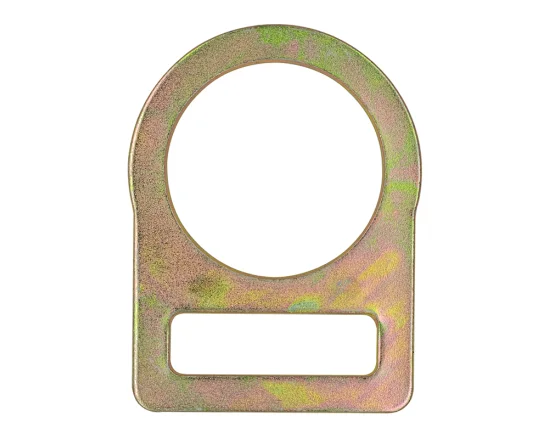 50mm Safety harnesses D-ring
Webbing:50mm
Min. Breaking load:5000lbs/23KN
Net weight:136g
Meets or Exceeds:ANSI Z359.12-09、CSA Z259.12-11
US $0.47 - US $0.56
/ piece
A custom D-ring belt is a belt that is tailored to your specific measurements and preferences. D-ring belts are a popular style of belt that features a D-shaped buckle with two metal loops that the belt slides through. The D-ring buckle allows for easy adjustability and provides a secure fit.
To create a custom D-ring belt, you can start by selecting the material and color of the belt. Common materials include leather, nylon, and canvas, each with its own unique texture and durability. You can also choose the width and length of the belt to fit your body type and style.
Next, you will need to measure your waist to ensure the perfect fit. Measure around your waist where you want to wear the belt and add a few inches to allow for movement and comfort. This measurement will determine the length of the belt.
Finally, you can choose the color and style of the D-ring buckle. Some popular options include silver, gold, and black metal. You can also choose a simple, classic buckle or a more decorative design.
Once you have all of your specifications in mind, you can order your custom D-ring belt from a reputable belt maker or online retailer. Make sure to provide accurate measurements and double-check your order before submitting to ensure a perfect fit.