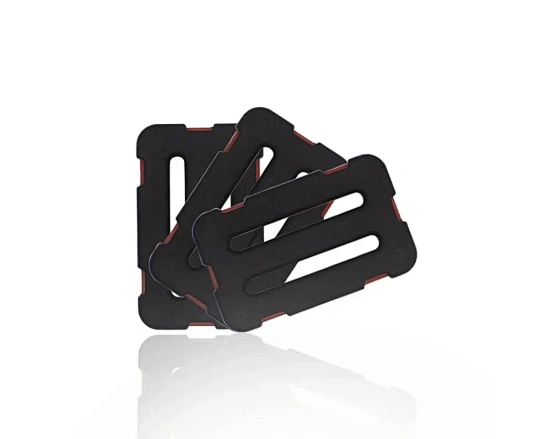 Electricity Dielectric Quick Buckle
Material:Plastic over Molded
Min.Breaking load:23kN
Net weight:52.5g
Meets or Exceeds:ANSIz359.12-19_SA Z259.12-16
Minimum 9KV Dielectic Resistance
US $0.80 - US $0.97
/ piece
Product Description:
The JS-DE4002 insulated buckle is a crucial safety component for high-altitude workers. Made of plastic over-molded material, it is both lightweight (52.5g) and durable, with a minimum breaking load of 23kN. The buckle has undergone rigorous testing and meets or exceeds the ANSIz359.12-19 and SA Z259.12-16 standards.
The minimum 9KV dielectric resistance feature of the buckle provides additional electrical insulation protection, keeping workers safe from electrical hazards during high-altitude work. The buckle's compact design offers flexibility and convenience for workers while ensuring durability and reliability.
This buckle is designed for use with compatible safety harnesses, providing additional safety features for workers in various fields, such as scaffold construction, telecommunications, and rescue operations. Its lightweight design allows for ease of use and greater mobility, while the high breaking strength ensures a high level of safety.
In conclusion, the JS-DE4002 insulated buckle is an essential component for ensuring high-altitude work safety. Its lightweight and durable plastic over-molded material, combined with its high breaking strength, electrical insulation protection, and compliance with ANSIz359.12-19 and SA Z259.12-16 standards, make it a reliable and safe choice for workers in various industries.
Detail: