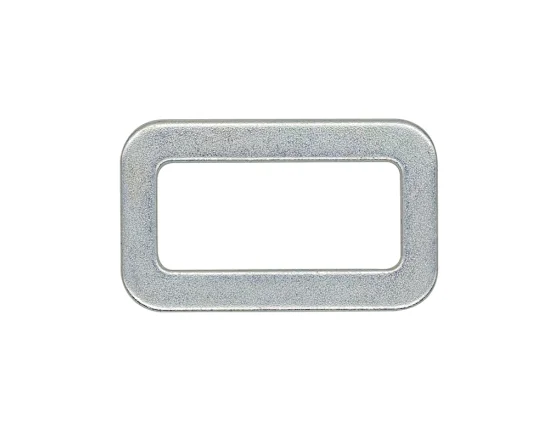 metal Belt Buckle
Webbing:45mm
Min. Breaking load:4000lbs/18kN
Net weight:27g
Meets or Exceeds:ANSI Z359.12-09、CSA Z259.12-11
US $0.11 - US $0.13
/ piece
Product Description:
A steel rectangular harness buckle is a type of buckle commonly used in the manufacturing of harnesses, straps, and belts. It is made of durable steel and has a rectangular shape with rounded edges. The buckle consists of two parts: the male and female components. The male component is inserted into the female component and held in place by a spring mechanism, creating a secure closure.
The rectangular shape of the buckle provides a wide surface area for distributing the load, making it suitable for use in heavy-duty applications. The buckle's steel construction provides excellent strength and resistance to wear and tear, ensuring long-lasting durability.
The steel rectangular harness buckle is commonly used in equestrian gear, such as saddles and bridles, as well as in industrial and military applications where reliable and secure fastening is critical.
Detail: