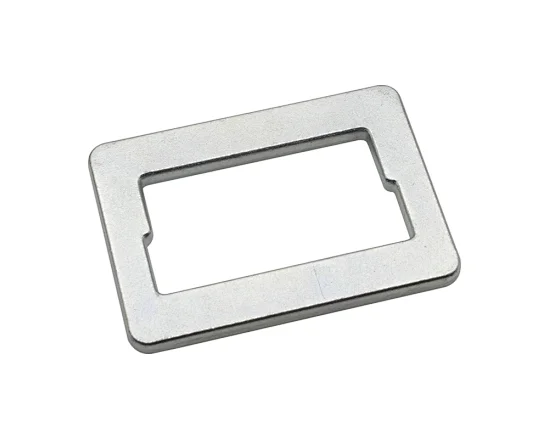 Metal Harness Buckles
Webbing:43mm
Min. Breaking load:4000lbs/18kN
Net weight:28g
Meets or Exceeds:ANSI Z359.12-09、CSA Z259.12-11
US $0.15 - US $0.18
/ piece
Metal harness buckles are types of fasteners commonly used in the manufacturing of various types of harnesses, including horse harnesses, dog harnesses, and safety harnesses for humans. They are typically made of metal, such as brass or stainless steel, and feature a simple but effective mechanism for fastening and releasing.
The basic design of a metal harness buckle consists of a frame with a rectangular or curved shape, two prongs that extend from the back of the frame, and a movable bar that slides along the prongs. To fasten the buckle, the bar is inserted into the prongs, and the prongs are then inserted into the corresponding holes on the other side of the harness. The bar is then pulled tight to secure the harness.
Metal harness buckles come in a variety of sizes and styles, with different finishes and levels of durability. They can be used in a variety of applications, such as for equestrian sports, work safety equipment, and pet products. When selecting a metal harness buckle, it's important to consider the strength and durability of the buckle, as well as its size and compatibility with the rest of the harness.
Detail