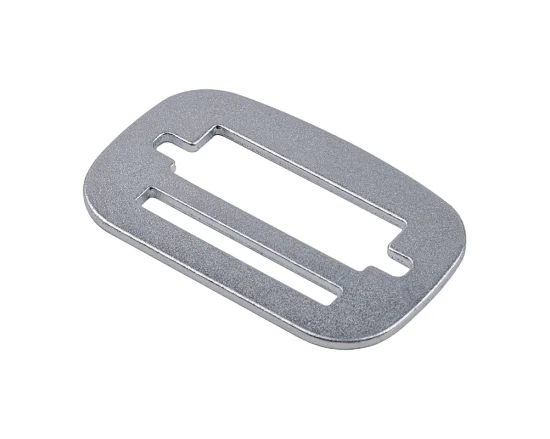 Safety Harness Buckles
Webbing:46mm
Min. Breaking load:4000lbs/18kN
Net weight:51g
Meets or Exceeds:ANSI Z359.12-09、CSA Z259.12-11
US $0.15 - US $0.18
/ piece
Product Description:
Steel safety harness buckles are an important component of safety harnesses used in various industries and activities such as construction, maintenance, climbing, and rescue operations. These buckles are designed to securely fasten the harness around the user's body, providing a strong and reliable connection between the user and the safety equipment.
Steel safety harness buckles are typically made of high-quality steel alloy that provides strength, durability, and resistance to corrosion and wear. They are available in different sizes and styles, including double-bar, triple-bar, and tongue buckles. Double-bar buckles have two prongs that pass through the harness webbing, while triple-bar buckles have three prongs. Tongue buckles, on the other hand, have a metal tongue that fits into a buckle frame.
When using steel safety harness buckles, it is important to ensure that they are properly adjusted and fastened, and that they are regularly inspected for signs of wear or damage. It is also recommended to follow the manufacturer's instructions for use and maintenance of the safety harness and its components. Proper use and maintenance of safety harnesses and buckles can help prevent accidents and injuries in the workplace or during recreational activities.
Details: