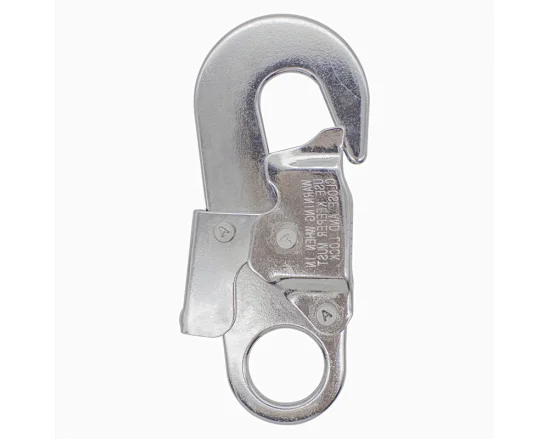 Small Automatic snap hook
Gate size:18mm
Min. Breaking load:5000lbs/23KN
Net weight:231g
Meets or Exceeds:EN362-2004
US $0.67 - US $0.81
/ piece
A steel scaffolding hook is a device used in construction and building maintenance to secure scaffolding to a building or structure. The hook is typically made of steel and is designed to attach to a horizontal or vertical member of a building or structure. The hook has a locking mechanism that securely fastens it to the building or structure, providing a stable anchor point for the scaffolding.
Scaffolding hooks come in various sizes and designs to accommodate different types of scaffolding systems and building structures. They are usually made of high-quality steel to ensure their durability and strength.
When using a steel scaffolding hook, it is important to ensure that it is properly attached and secured to the building or structure. It is also important to regularly inspect the hook and other components of the scaffolding system to ensure they are in good working condition and free from damage or wear.