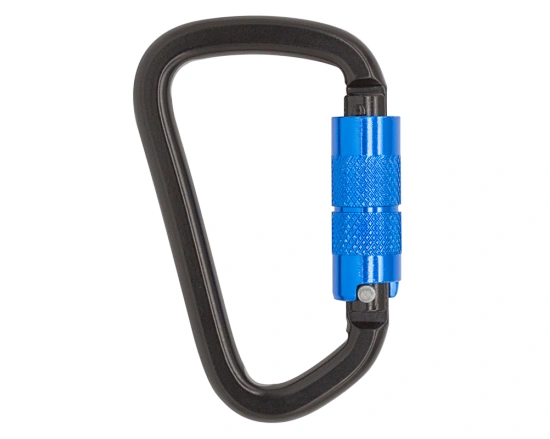 Steel Twist-Lock Carabiner
Gate size:22mm
Min. Breaking load:6500lbs/30KN
Net weight:170g
Meets or Exceeds:EN362-2004
US $1.52 - US $1.82
/ piece
A 30KN carabiner is a type of carabiner that has a minimum breaking strength of 30 kilonewtons (KN). Carabiners are commonly used in rock climbing, mountaineering, and other outdoor activities for connecting ropes, anchors, and other equipment.
The strength of a carabiner is an important consideration when selecting one for a particular application. A carabiner's strength is usually measured in kilonewtons (KN), which is a unit of force. A 30KN carabiner is considered to be a strong carabiner and is suitable for use in high-load applications.
However, it's important to note that the strength of a carabiner can be affected by a number of factors, such as its age, condition, and use. Therefore, it's crucial to regularly inspect your carabiners for any signs of damage or wear and to retire them immediately if they show any signs of weakness.
When selecting a carabiner, it's also important to consider its intended use, material, size, and shape. Different types of carabiners are designed for different purposes, and selecting the appropriate one for your specific application is important for ensuring your safety.
Detail: