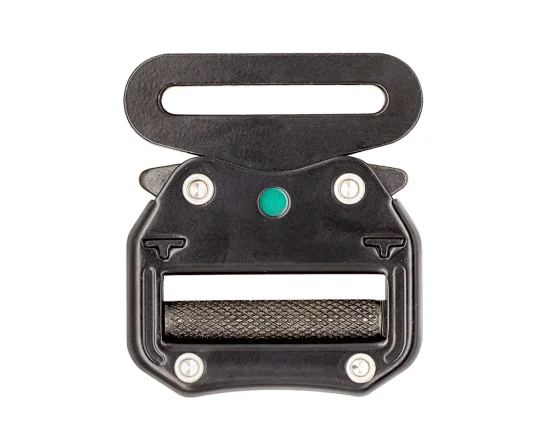 Tactical Belts Military Buckle Adjustable
Webbing:45mm
Min. Breaking load:4000lbs/18kN
Net weight:123g
Meets or Exceeds:ANSI Z359.12-09、CSA Z259.12-11
US $1.01 - US $1.21
/ piece
Product Description:
A tactical steel belt buckle is a type of belt buckle that is made from high-quality steel and is designed to be used in tactical situations. It is commonly used by military personnel, law enforcement officers, and outdoor enthusiasts who require a durable and reliable belt buckle.
The tactical steel belt buckle is typically designed with a low profile and a sleek, minimalist look that allows it to be easily concealed under clothing. It is also designed to be highly durable and resistant to wear and tear, as well as corrosion and other forms of damage.
In addition to its durability, a tactical steel belt buckle may also come equipped with additional features such as a bottle opener, hex wrench, or other tools that can come in handy in outdoor or tactical situations.
Overall, the tactical steel belt buckle is a highly functional and reliable accessory that is ideal for anyone who requires a sturdy and durable belt buckle for use in challenging environments.
Detail: