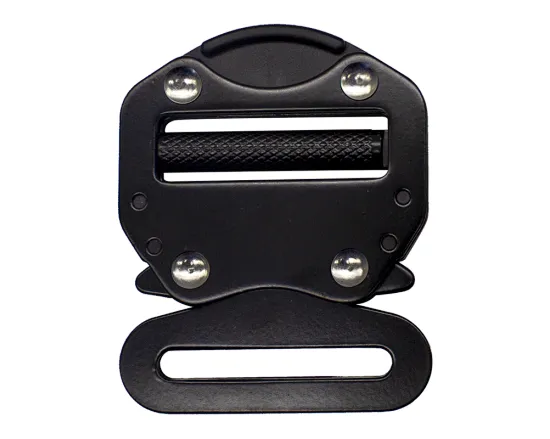 Quick Side Release Metal Buckles
Webbing:46mm
Min. Breaking load:4000lbs/18kN
Net weight:138g
Meets or Exceeds:ANSI Z359.12-09、CSA Z259.12-11.
US $0.79 - US $0.95
/ piece
Product Description:
Harness buckles are devices used to fasten two straps together to secure a harness or other piece of equipment to the body. They are commonly used in a variety of applications, including horse riding, rock climbing, and industrial safety.
Harness buckles come in different shapes, sizes, and materials, depending on their intended use. The most common type of harness buckle is the side-release buckle, which has a spring-loaded mechanism that allows the user to easily snap the buckle open or closed. Other types of harness buckles include friction buckles, which are adjusted by pulling the strap through a metal loop, and cam buckles, which are tightened by pulling a strap through a cam mechanism.
When choosing a harness buckle, it's important to consider factors such as the weight and type of equipment being secured, the user's body size and strength, and the level of adjustability required. Properly securing a harness with a high-quality buckle is essential for ensuring the user's safety and comfort during activities such as climbing or working at height.
Detail: