Welcome to 2023 NSC Safety Congress & Expo
author: Grance Xie
2023-03-27

JEN SAN STAMPING to showcase high-altitude fall prevention safety belt metal part at 2023 NSC Safety Congress & Expo Exhibition in the United States
JEN SAN STAMPING, a leading provider of high-altitude fall prevention safety belt metal parts, is pleased to announce its participation in the upcoming 2023 NSC Safety Congress & Expo Exhibition in the United States. The exhibition will be held from Otober 23th to 25th, 2023 at the Ernest N.Morial Convention Center at New Orleans. JENSAN STAMPING will be exhibiting at booth number 5519.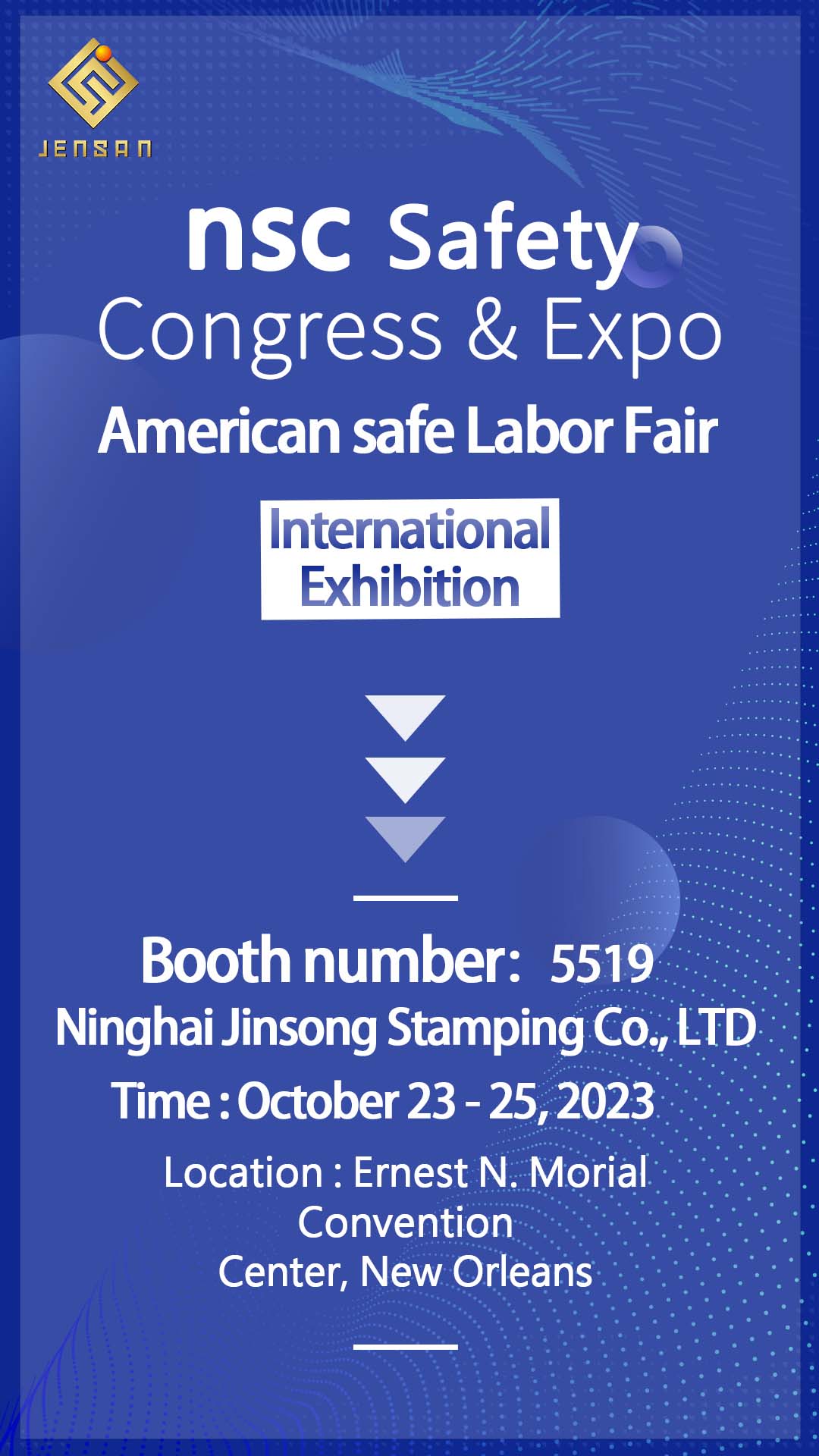 At the exhibition, JENSAN STAMPING will showcase its latest range of safety products, including Carabiners, D rings, all kinds of metal buckles and snap hooks. The company's experts will also be available to provide guidance and advice on selecting the right safety products for different industries and applications.
"We are excited to participate in the 2023 NSC Safety Congress & Expo and to showcase our latest safety products to customers and industry professionals," said Randy King, the CEO of JENSAN STAMPING. "Our products are designed to meet the highest safety standards and to provide reliable protection to workers in various industries. We look forward to meeting new and existing customers at our booth and discussing how we can help them improve their safety programs."
JEN SAN STAMPING invites all its customers and partners to visit its booth at the exhibition and to explore the latest safety products and solutions. The exhibition provides an excellent opportunity to network with industry peers, attend informative sessions, and learn about the latest trends and technologies in the safety field.
To register for the exhibition, please visit the 2023 NSC Safety Congress & Expo Exhibition website at //congress.nsc.org/nsc2023/public/enter.aspx.
Please feel free to modify the draft according to your preferences and needs. Good luck with your participation in the 2023 NSC Safety Congress & Expo Exhibition!